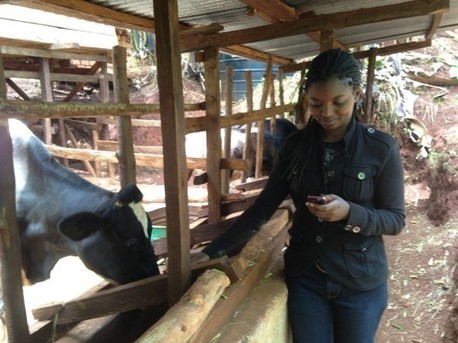 An app called iCow is an example of how mobile phone technology is transforming lives in Africa.
For generations, breeding cows in the rural highlands of Kenya has hinged on knowledge and experience passed down from parents to children. But Mercy Wanjiku is unlike most farmers. Her most powerful tool is her cellphone, and a text messaging service called iCow.
The service informs her when her cows are in heat, which feed might boost their milk output and what their fair market price is. And when she needed a veterinarian recently, she relied on the service's extensive database. "Otherwise, it would have been hard to find someone qualified in my area," said Wanjiku, a 29-year-old farmer in Mweru, a village about 100 miles north of the Kenyan capital, Nairobi.
Read more at:
http://www.washingtonpost.com/world/africa/new-apps-transforming-remote-parts-of-africa/2013/03/31/2149f93a-9646-11e2-8764-d42c128a01ef_story.html