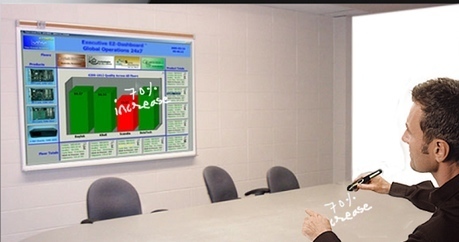 Authors:
Goonesh Kumar Asvin Bahadur, University of Mauritius, Mauritius
Deorani Oogarah, Primary School, Mauritius
Mauritius is among the few African countries where the interactive whiteboard has been implemented in all primary schools. This has been possible thanks to the Sankoré project, an initiative of Franco-British Summit and the Government of Mauritius.
The interactive whiteboard is an important tool in the classroom as it changes the mode of instruction. In this research project, an educational learning tool was designed and mounted using XERTE which is an Open Source Authoring tool, to test whether interactive whiteboard can improve learning in schools.
Read more at:
http://ijedict.dec.uwi.edu//viewarticle.php?id=1559