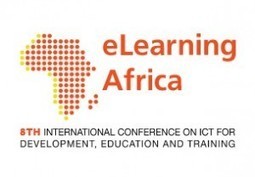 Africa's leading forum for the technology-assisted learning industry, eLearning Africa, will on May 29th-31st be celebrating the rise of 'Made in Africa' tech solutions in Windhoek, Namibia, at the 2013 edition of its annual conference.
Now in its eighth year, eLearning Africa will be bringing together a wide range of perspectives on ICT for development, education and training. The conference will also be preceded by the annual eLearning Africa round table meeting of education and ICT ministers from across Africa.
"This year our focus will be on innovation and we are all really proud that some of the most exciting and innovative new solutions in education have been pioneered and developed in Africa", says Rebecca Stromeyer, founder of eLearning Africa and Executive Director of ICWE.
Read more at:
http://www.ventures-africa.com/2013/04/ict-for-education-solutions-in-africa-by-africans-for-the-global-economy/