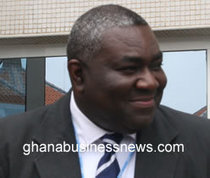 Mr Paarock Vanpercy, Director General of the National Communications Authority, says the promotion of Information and Communication Technology (ICT) as a tool for development, must embrace all genders.
He said even though ICT has become a lucrative sector in terms of job creation, business growth and rewards, career in ICT had somehow become mainly dominated by males.
Mr Vanpercy made the remarks in a speech read on his behalf by Mrs Florence Martey, NCA Deputy Engineer, at a "Girls in ICT" Marathon training programme on Wednesday in Accra.
Read more at:
http://www.ghanabusinessnews.com/2013/04/17/enrollment-in-ict-oriented-courses-low-in-ghana-nca-boss/