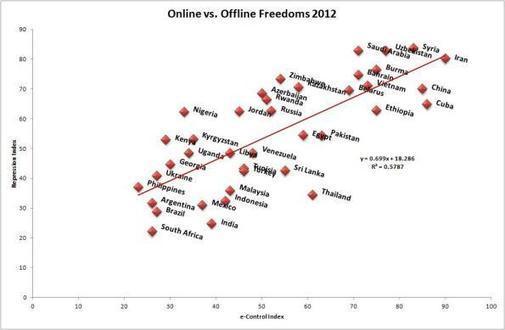 In Networks of Outrage and Hope (NOH), Manuel Castells demonstrates the centrality of ICTs in the initiation, growth and mobilisation of recent mass protests: the Arab Spring, Iceland's Kitchenware Revolution, the US Occupy Movement, and Spain's Indignadas.
A central assertion is that cyberspace is a place of safety and autonomy for mass social movements, including those that grow into revolutions. Looking worldwide, though, that clearly isn't true – try organising your revolution online in China, for example, and see how far you get.
But can we measure "how far" you might get?
Read more at:
http://ict4dblog.wordpress.com/2013/04/12/the-revolution-2-0-index-where-will-the-next-arab-spring-occur/