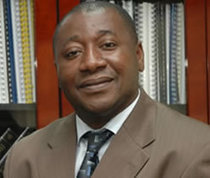 Information and Communication Technology (ICT) experts in Africa have been tasked to develop workable solutions to address the numerous challenges in the mobile communications sector to accelerate economic development.
Dr Osei Darkwa, President of the Ghana Technology University (GTUC), who made the statement during the Second GTUC Conference in Accra recently, asked the experts to explore opportunities in the mobile communications sector to speed up development.
The conference was on the theme: "Applications of Mobile Communications in Africa: Prospects and Challenges".
Read more at:
http://www.ghanabusinessnews.com/2013/05/25/ict-experts-asked-to-help-accelerate-africas-economic-development/